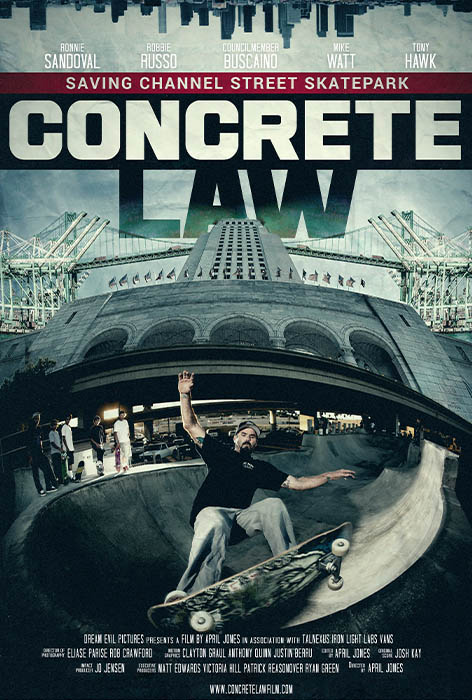 Concrete Law
The battle between DIY skateparks and bureaucracy.
Channel Street Skatepark successfully existed for over a decade under the Interstate 110 freeway, despite its illegal creation, until overpass construction led to an ongoing shutdown. Channel Street founders and advocates continue to push for a reopening but the legal matter proves to be a much more complex task than anyone ever imagined.

CONCRETE LAW follows the San Pedro Skatepark Association as they navigate their way through the hurdles of Los Angeles' bureaucratic process. The film explores the history of the skatepark, from creation to current status. Through interviews with park founders, local skaters, pros, and city officials, we discover how impactful it is when two opposing forces come together for one common goal.
Make a gift today and
help us change the world.
DONATE